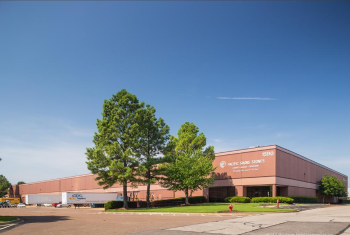 A Memphis industrial park is under new ownership after a mega-million-dollar transaction.
Century Center Business Park, located off Interstate 40 near Whitten Road, sold for $48.25 million. Holiday Fenoglio Fowler L.P. (HFF) was hired by the seller, GID Investment Advisers (GID), to market the property. GID purchased the park in 2005.
Taurus Investment Holdings LLC is the buyer of the seven-building, 520,000-square-foot light industrial park. Cushman & Wakefield/Commercial Advisors will continue to handle the leasing and management for the Century Center Business Park.
"We are pleased to have made our third investment in the Memphis market with the acquisition of Century Center Business Park," said Peter A. Merrigan, CEO of Taurus Investment Holdings LLC. "The strong tenancy and continued growth within the park and in the Memphis market as a whole provided a compelling investment opportunity for Taurus and its investors. We look forward to continued growth in this market sector in the years to come."
The business park sits on a 50-acre site and is part of the larger Century Center mixed-use development. The seven buildings that comprise the Century Center Business Park are broken into four industrial buildings with 22-foot to 24-foot clear heights and three office buildings. The major tenant uses are pharmaceutical, hospital, advertising and distribution.
HFF director Marty Busekrus and managing director Pat Sullivan led the company's team on the sale. Rich Sullivan, vice president of GID, was the point person for his company.
"The Memphis industrial sector came alive in 2015, absorbing more than 8 million square feet, which is more than the three previous years combined," Busekrus said. "The absorption was 3.4 percent of existing stock, which is the highest in the Southeast. Century Center Business Park is an incredible park with a unique story and one of the strongest tenant bases in the Memphis area."
FULL ARTICLE: https://www.bizjournals.com/memphis/news/2016/01/05/memphis-industrial-park-sells-for-48-million.html