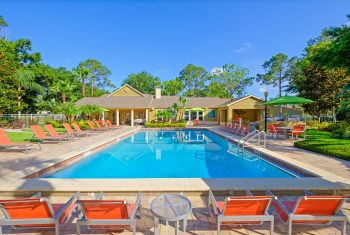 Boston-based global real estate private equity firm Taurus Investment Holdings has acquired Mezzo of Tampa Palms, a 340-unit multifamily community in Tampa.
Located at 15210 Amberly Dr., the community was built in 1992 and consists of 20 residential buildings spread across 22 acres. Amenities include a 7,000-square-foot clubhouse, fitness center, business center, two resort-style pools, a poolside outdoor kitchen with fire pit, gated access, a dog park, tennis court, playground, picnic area, walking/jogging trails and a sun deck. The community was above 95% leased at the time of sale.
Luis Elorza, Brad Capas, Zachary Sackley, Robert Given and Michael Mulkern of Cushman & Wakefield's Florida Multifamily Group represented the seller, Boston-based Preston-Giuliano Capital Partners, in the transaction. Additionally, Mitch Sinberg, Matthew Robbins, and Wesley Moczul of Berkadia's Boca Raton office secured a $43.1 million acquisition loan on behalf of Taurus through Freddie Mac.
FULL ARTICLE: https://www.connect.media/taurus-investment-holdings-snags-tampa-mf-community-for-59m/