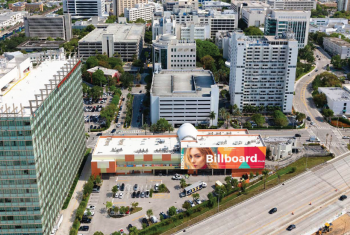 Civica Center Provides Significant Future Development Opportunity in
the Health District of Miami, Florida

August 12th, 2020, BOSTON, MA – Taurus Investment Holdings announced today the acquisition of Civica Center a 47,346 SF retail facility with a rear .77-acre parking lot and an adjacent 4,200 SF building for a combined purchase price of $30,525,000.
Civica Center is ideally situated in Miami, adjacent to SR-836 (Dolphin Expressway), and serves as the gateway into the Health District, which is anchored by renowned research institutions, educational and medical office buildings, as well as several leading hospitals.
Taurus intends to expand and redevelop the existing 47,000 SF Civica Center into a 62,500 SF property comprising of medical office and ground floor retail. In addition, Taurus will construct a 460,000 SF medical office Tower on the existing .77 parking lot.
Peter A. Merrigan, CEO of Taurus: "We feel that this acquisition is uniquely located in the heart of the Health District, and will provide much needed supply of medical office and research space to the area, resulting from new allocations made to medical research and development, due to the COVID-19 pandemic."
FULL COVERAGE:
The Real Deal
ConnectCRE
South Florida Business Journals
CoStar