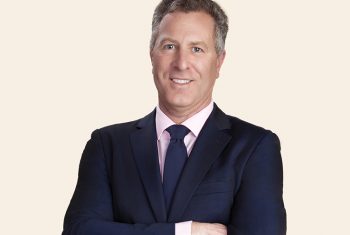 BOSTON, MA – Peter A. Merrigan, CEO and Managing Partner of Taurus Investment Holdings, announced today that industry leader Sam Flood has joined the Taurus team in the Boston office.
Effective immediately, Flood joins Taurus as Managing Director with a focus on leading Taurus's office platform.
"The move to Taurus provides a great opportunity to help grow an already strong office platform with a highly respected team with an exceptional track record across all product types," said Sam.
Sam brings over 15 years of experience in the commercial real estate industry across core, value, and opportunistic multi-sector investments in excess of $8 billion. He was previously a Regional Head of TH Real Estate (now known as Nuveen), responsible for East Coast and Midwest teams.
"We are pleased to have Sam join our growing team in Boston. Sam is one of the most respected professionals and industry leaders in the market," states Peter. "His comprehensive commercial real estate experience, in-depth industry knowledge and longstanding relationships make him a great addition to the Taurus team."
Sam holds both a Bachelor's of Finance and a Bachelor's of Law from the University of Otago (New Zealand), as well as a Master's Degree from Columbia University (New York). Sam has held positions on NAIOP's New England Board, the New England Market Council of the Urban Land Institute (ULI) and the Board for The Downtown Boston Business Improvement District.
FULL COVERAGE:
Boston Business Journal
Boston Real Estate Times
CityBiz List