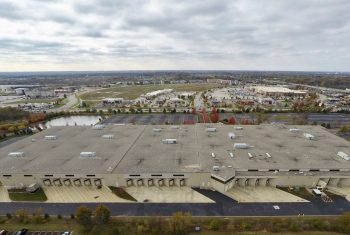 BOSTON, MA – Taurus Investment Holdings, LLC ("Taurus") is pleased to announce the successful acquisition of the Chicago Infill Industrial Portfolio located in Chicago, Illinois.  Comprised of 28 assets, the portfolio consists of more than 1,900,000 square feet of space across 11 of the 19 Chicago submarkets. The properties are currently 98.1% leased to 46 international, national, regional and local tenants including companies such as Pactiv, Astronics and Overture. This acquisition marks the second time in 22 months that Taurus has acquired one of the largest Chicago portfolios in that respective year. Taurus previously purchased a 51 building Chicago Industrial Portfolio in June 2018 for $201,000,000.
"This transaction provides an attractive opportunity to further enhance Taurus' U.S. industrial platform. Industrial continues to be among the highest performing asset classes and market fundamentals point toward further growth" says Peter A. Merrigan, CEO and Managing Partner of Taurus Investment Holdings.
Managing Director of U.S. Industrial at Taurus, Lathan Allen: "Last mile logistics, especially in large population centers like Chicago, remain one of our highest conviction investment strategies. This acquisition in particular offered our investors strong tenant and geographic diversification with locations across submarkets that have outperformed the larger market as a whole."
Venture One, a Chicago based private equity firm, is the seller and will continue to manage the portfolio. Taurus and Venture One also partnered on the previous Chicago acquisition in 2018. "Taurus has developed a strong relationship with Venture One over the past several years and are pleased to partner with them once again on this acquisition. We both share the same outlook and strategy on these last mile facilities making them the logical choice to manage this portfolio as well." states Bill Garey, Director of Acquisitions.
Taurus has also remained heavily active in the industrial space nationwide. In November 2019, Taurus sold a 95% stake in a 117 building portfolio across Atlanta, Chicago, Dallas & Memphis to Investcorp for $614,000,000.
Capital One provided the debt financing on the acquisition.
FULL COVERAGE:
Crain's Chicago Business
The Real Deal
GlobeSt
Connect CRE
Blau Journal
CityBizList
RE Journals
CPE Executive
CoStar News