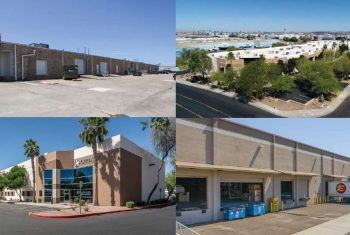 Located within top industrial markets nationwide, portfolio to address immense e-commerce needs in both regions
Taurus Investment Holdings, LLC, is pleased to announce today the acquisition of the Dallas-Fort Worth/Phoenix Prime Industrial Portfolio. Comprised of 13 buildings and more than 544,000 square feet, the portfolio is currently 97.5% occupied to 45 national and international tenants, including Dallas Lease Return, Ethan Allen and Incab America, among others. This acquisition boosts Taurus' US industrial portfolio to 207 buildings, totaling over 13.4 million square feet.
"Taurus continues to make strategic investments in our industrial portfolio to meet the growing demand for warehouse space and we look forward to continued expansion in this market sector for years to come."  said Peter A. Merrigan, CEO of Taurus Investment Holdings.
With U.S. e-commerce sales recording the biggest year-over-year jump in 2020, the portfolio which spans five different top performing submarkets will serve companies that are vying for scarce distribution space to meet the surging e-commerce demand in booming Dallas-Fort Worth and Phoenix.
"This acquisition in particular offered our investors strong tenant and geographic diversification across two of the premier industrial markets in the United States." said Lathan Allen, Managing Director at Taurus.