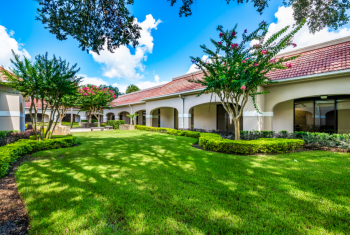 Taurus Investment Holdings, LLC ("Taurus") announced today the successful acquisition of North Lake Business Park, comprised of 15 single-story office and flex buildings, totaling 271,406 square feet, on 28.9 acres. Leased to 39 national and international firms, the property is currently 86% occupied by such notable tenants as BioPlus Speciality Pharmacy, Wood Group, and Eizo Rugged Solutions. Taurus acquired the property for a purchase price of $28,500,000.
"Taurus has been investing in the Orlando office market for over 25 years and maintains strong confidence in its resiliency and future growth potential.  We found the Northlake acquisition particularly attractive due to its location and the tenants' ability to completely control their employee and client environments." says Peter A. Merrigan, CEO of Taurus Investment Holdings.
Located in Altamonte Springs, North Lake Business Park is less than eight miles from downtown Orlando and benefits from great visibility due to its half-mile of frontage on Interstate 4, Orlando's most traveled thoroughfare, which averages over 143,000 vehicles per day. The property is further enhanced with immediate access to a large amenity base which includes hotels, retail shopping centers, and restaurants, all located just minutes away.
FULL COVERAGE:
Commercial Property Executive
GlobeSt
ConnectCRE